Built for the most demanding
lab settings
The only solution for digital access when your hands are full, the most efficient in any other case.
Increase accuracy

Work hands-free

Ensure compliance
Lab situations
Science is hard.

Capturing data
shouldn't be.
Whether you work with gloves under the hood or need guidance in your lab process at the bench, the challenges of recording and accessing data are the best opportunity for a voice-controlled AI lab assistant.
Work in a sterile environment

Prevent contamination risk and interruptions with hands-free documentation and protocol guidance.

Work in the dark

No need to compromise your work by switching a light on-just use your voice.

Update protocols while running them

Log test parameters, capture results, register new reagents and record precious epiphanies-protocol refinement now has much needed assistance.

Work in the regulated environment

Checking every step, waiting for review, validating calculations-what if heavy manual documentation could be seamless and automatized?

Receive guidance through non-routine processes

Listen, watch, query, confirm, repeat.

Take care of maintenance tasks

Follow the standard procedure, set reminders and automatically report a summary.
Easy to use,

hard to go without.
Across industries, our clients experience an increase in data quality, substantial time-savings and high digital adoption.
+
0
%
increase in quality of data captured by dsm-firmenich scientists using LabTwin
0
min
per FTE/week saved in average by scientists from 12 pharma, chemical and food & beverage companies using LabTwin
0
/5
rated for ease-of-use by Covestro chemists using LabTwin.
LAB APPLICATIONS
When your hands are full,

paper doesn't cut it.
Lab situations that represent a challenge for digital access can be found in multiple scientific departments and lab workflows.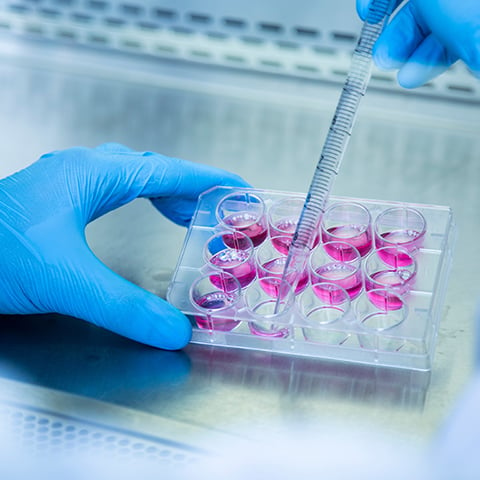 Cell culture
Prevent contamination with hands-free documentation, capture cell counts in voice-powered tables and add pictures with their context.
Method development
Capture deviations and ideas or query databases from the bench in real time.
Lab automation
Facilitate the implementation of new robots and automated equipment with real-time documentation process.
Imaging
Effortlessly describe findings, label and categorize-even in the dark.
Training and upskilling
Accelerate training with audiovisual SOP guidance, voice-powered queries and simplified review process.
Animal testing
Focus on animal handling while benefiting from a hands-free data exchange and a completely automatic audit trail.
Maintenance operations
Walk through the lab, follow and record operations and gain data insights.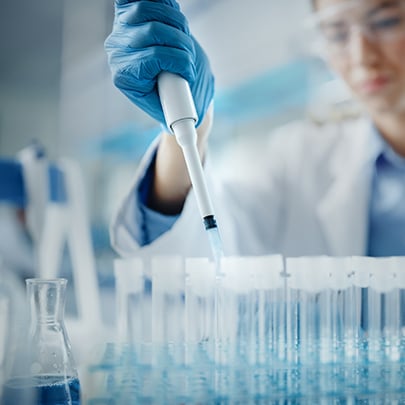 Sample preparation
Make the workflow seamless with connected devices, voice-powered templates and step-by-step protocols.
GMP testing
Comply with ALCOA+ principles by implementing contemporaneous data capture, enriched with metadata and automatize review processes.
Read our case study
Learn how scientists from a Top 20 Pharma company save 1.5h per in vivo bioanalysis workflow

Customer impact
We couldn't

say it better.

"LabTwin has greatly improved my experience in the lab by saving time, helping to increase the detail of my experimental notes, and more easily compile reports."
Jennifer, Analytical Chemist,
Material Science industry
"Most of the problems I had were solved by LabTwin. I now have better track of my notes as the timing for this analysis is in the order of minutes, so I need to work very fast."
Irene, NMR Technician,
Food & Beverage industry
"LabTwin has made my documentation more accurate and my experiments more reproducible."
Arjan, Associate Principal Scientist, Pharmaceutical industry
a demo based on your specific needs
Let's discuss
your use case.
Our in-house scientists and lab automation experts are excited to discuss your needs and introduce you to LabTwin with a live demo tailored to your use cases.